Century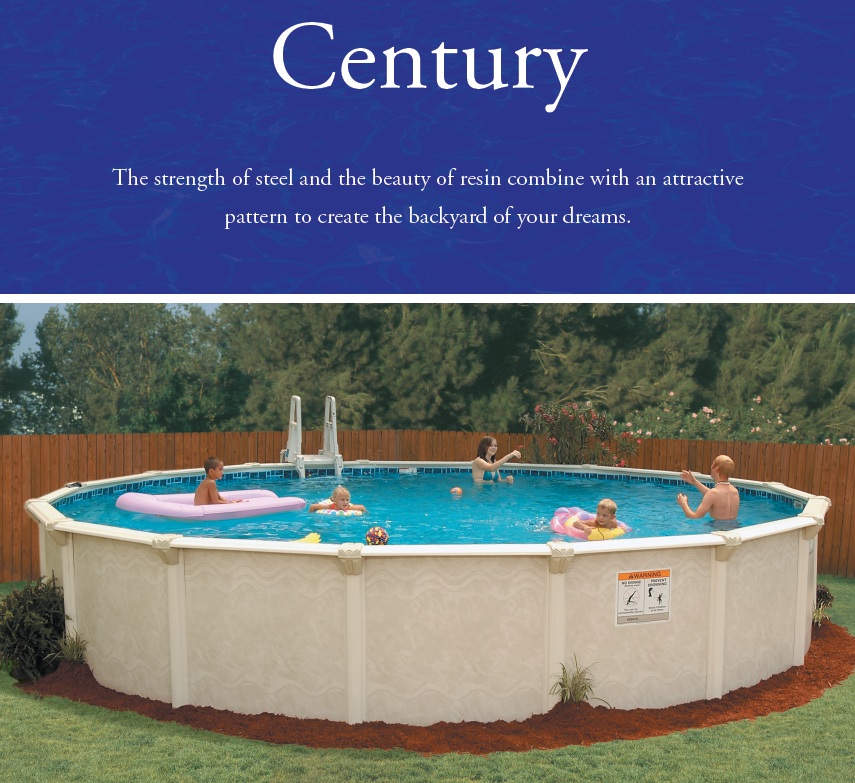 Quality Features
Rugged, baked enamel steel, 9″ wrap-around top rails and verticals in a creamy tan.
Sophisticated, taupe-colored resin top connectors.
52″, hot dipped galvanized copper bearing steel wall in a soft, elegant Century pattern.
All Oval pools come with Space-saver side supports.
Corrugated pool wall for flexibility and vertical strength.
Staggered bolt wall closure provides maximum strength and wall stability.
Large, prepunched skimmer and eyeball return openings eliminate sharp edges that could cut the liner during installation.
Round sizes available: 12′, 15′, 18′, 21′, 24′, 27′, 30′
Oval sizes available: 12'x20′, 12'x24′, 16'x28′, 16'x32′, 18'x34′, 21'x41′
20 year limited warranty on all pool components.  The first two years of the pool product warranty, and the first three years of the liner warranty are covered 100% against manufacturer defects.  Remainder of each warranty is prorated.