Spas & Hot tubs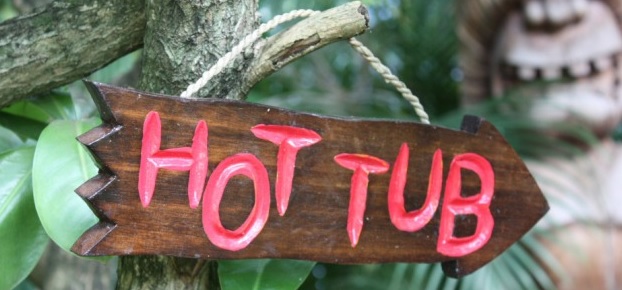 Why Hydrotherapy?
People who hot tub regularly feel better.  This isn't a marketing gimmick used to sell hot tubs, it is a proven health science fact.  Regular use of a hydrotherapy hot tub stabilizes your metabolism.  This type of therapy automatically improves cardiovascular function and the respiratory system.  More specifically, hot water flowing over the body's muscle groups removes lactic acids and other contaminates from the muscle tissue, reducing pain.
Hydrotherapy aids in pain management for arthritis and other rheumatologic conditions.  Hot tub therapy is also said to improve blood sugar levels in patients with diabetes, lower blood pressure, and reduce symptoms in patients with multiple sclerosis, fibromyalgia, tendonitis, scoliosis, carpal tunnel syndrome and bursitis.  This therapy aid the rehabilitation process in injuries and can even improve respiratory infections.
Stress relieving benefits are equally as important.  Stress reduction is a proven medical fact with regular use of a hot tub.  Although many features of soaking can calm feelings of stress, researchers have found that warm flowing water increases your body's natural production of endorphins, leaving you feeling relaxed and peaceful.
Make home sweet home even sweeter by adding your own hot tub from Quality Pools & Spas by Dick Mackey.  And now, they're more affordable than ever!  Call and ask about our new lower prices.  By adding a hot tub from Quality Pools & Spas, you can discover a more rewarding, healthier lifestyle, and stay within your budget.